Craftsmanship and Integrity Since 2008
Reliable Contractor Experts
As a premier company dedicated to providing premier customer service, it is important to us to deliver unparalleled workmanship on every assignment.​ We offer a wide range of services to meet your project needs and ensure durable and quality workmanship.
Communication is Key
We will work with you to meet deadlines and coordinate with other related projects. We will maintain open communication with you to keep you up to date on the status of your job. We do this to guarantee that the project is completed according to your preferences.
Satisfaction Guaranteed
We strive to meet your design needs  by combining our use of industry knowledge, the highest quality parts and equipment, and our dedication to delivering exceptional service. We will not leave the job until it is finished and you are satisfied.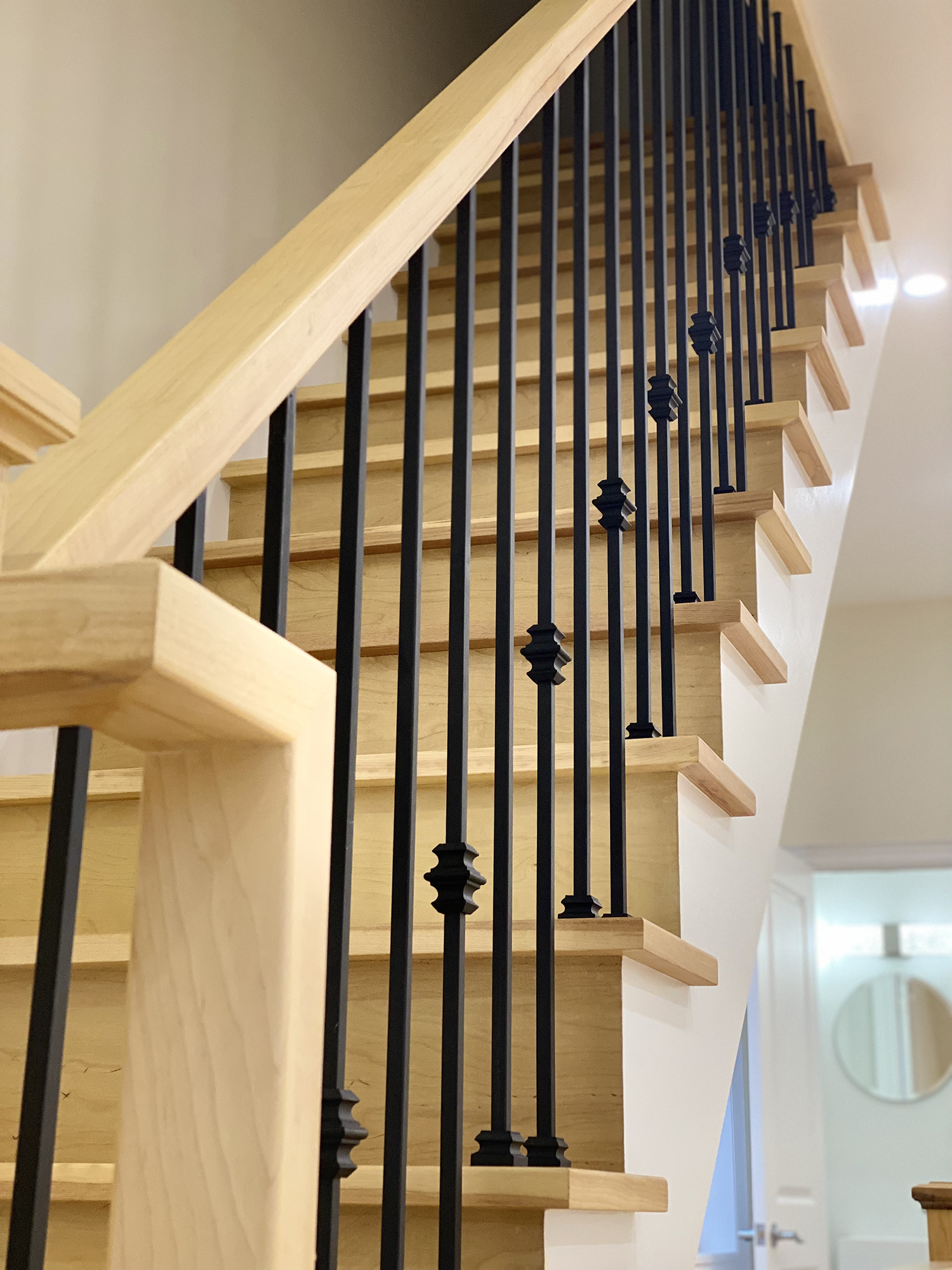 Woodhaven General Contracting did another amazing renovation for us! Last year they renovated our main floor and we were so pleased with the work, we had them back to renovate our master bathroom. It was a full demo of the existing bathroom to reconfigure it for our dream bathroom. Plumbing needed to be moved, new electrical added, floor reinforced for the new tub, walk-in shower with jets and steamer, in-floor heating. They are meticulous in their finishing work so the end result is stunning. We worked together with Woodhaven to design the bathroom.

Woodhaven managed the whole project and all the sub trades which took all the stress off of us. The timelines were accurate and any overages were the result of changes that we made along the way and unforeseen problems from the existing plumbing and structure. We would hire them again for any project needed.

Joe is awesome! Always on time and pays attention to detail. Aims to please! Joe is honest and always whistling. Joe is fair in payment expectations and would HIGHLY Recommend Joe and Woodhaven General Contracting!

It took 6 months from tear-out to completion. Throughout that time, I was never abandoned for long periods as you so often hear about in other renovations. All the work was professionally done, always cleaned up at the end of the day, and couldn't have been more pleasant to have around. Joe is very particular about who he hires as sub contractors and the whole job was perfect. Follow-through is excellent. Attention to detail is excellent. I will tell anyone who will listen that this is the best contractor money can buy.

We hired Woodhaven GC to do a major main floor renovation and couldn't be happier with the results! The quality of work is impeccable. Communication was fantastic. Timelines were accurate. Joe was there every step of the way to manage all the subcontractors, making sure everything was done to his standards.

When things didn't go to plan or we opened a wall to find unexpected problems Joe was quick to come up with a solution. Any extras costs due to these issues were discussed right away so there were no unexpected charges at the end of the job. The house was left clean at the end of every day. The finishing is beautifully done. I felt Joe took as much care and attention to detail in our house as he would in his own. We have hired Woodhaven again to renovate our Ensuite bathroom!

I can not say enough nice things about working with Joe, the most professional contractor in Toronto. Right from the start of my reno he made me feel comfortable with the process. He kept in regular contact with me and answered all my annoying questions literally all the time (I've never known anyone to text back so quickly).

We lived in our condo during the renovation which was no easy feat, but Joe always made time to leave the unit spotless at the end of each day so we could still enjoy coming home. His work was also beautiful! He added some super thoughtful touches to our kitchen that he knew we'd love. He truly made this whole experience wonderful and I will use him for every other project I have!

Quality, professionalism, absolutely recommend them to anyone who wants the job done right and doesn't want to "cut any corners". Very highly recommended!

Joe from Woodhaven Contracting completely renovated my kitchen, his work is excellent, he was never satisfied with just enough. Joe explained all parts of the process before and during the project. He supervised the subcontractors making sure their work met his standards. The site was always clean at the end of the day. Joe is very courteous and considerate, always pleasant to deal with therefore easy to have in my home.

Work done to perfection! Joe is professional, has great ideas and has a vision to make the best of the space available.

Woodhaven performed a complete renovation of my house consisting of two stories plus basement. The house was essentially brought down to just its bricks and was entirely rebuilt from the ground up. The renovation project commenced in October 2020 and was completed by November 2021 (prolonged in part by the pandemic).

After having had bad experiences with Contractors in the past, I highly recommend Woodhaven General Contracting particularly for large scale home renovations. Woodhaven was professional, accountable, competent and personable in their approach. They were able to successfully address the various obstacles that arose during the renovation. In addition, Woodhaven followed rules and protocols pertaining to renovation work during the lockdown and kept abreast of all developments. They dealt effectively with all interested stakeholders who were involved throughout the project including city inspectors and structural engineers.

The project was managed very well from end to end and Woodhavens experience and knowledge shone through. I was consulted on all aspects of the decision making and was kept informed of any changes in timelines and foreseeable delays all throughout.
Most of all, I was impressed by their attention to detail and dedication. They treated my home as if it were their own. The rebuild surpassed my expectations and turned out phenomenal. I would definitely use Woodhaven again for home renovation work.

We were looking to have an interior wall and door moved to expand the closet, as well as replacing all plaster, casing new windows, adding insulation and moving plumbing and electrical where needed.

The quality of the work was outstanding – simply couldn't be happier. The contractor was detail-oriented and thorough, and an excellent communicator. He solved several issues due to the age of our home along the way. The bedroom is now the best room in our home. We've asked the contractor to remodel our bathroom, and are looking forward to that transformation!